Pumpkins and Winter Squash
Pumpkins are a huge part of our farm, and we grow all of them here! We love growing many varieties to fit everyone's fall needs!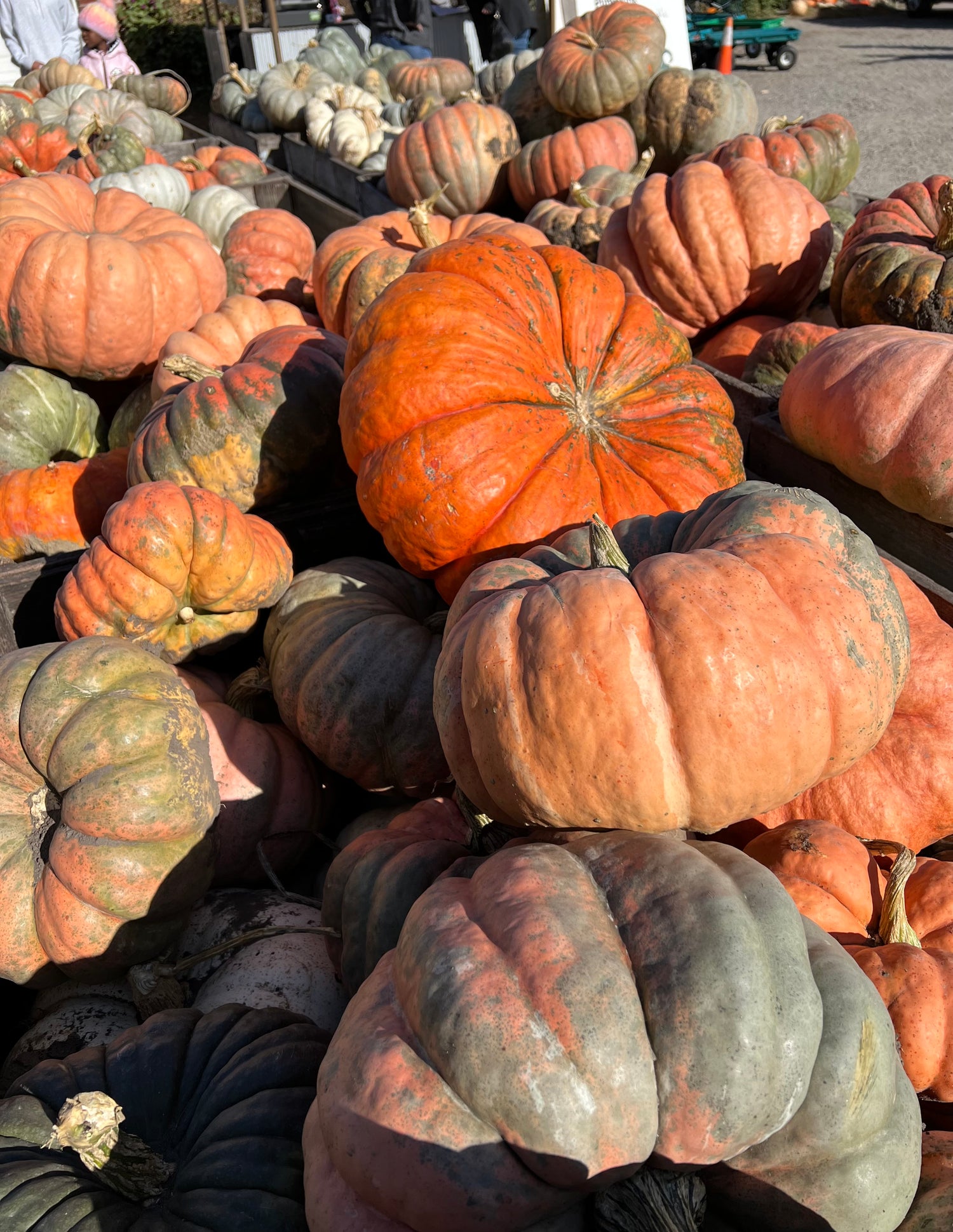 Huge selection of pumpkins!
Did you know there are pink, blue, striped, white, and beige colored pumpkins?
We have them all along with different shapes, and handle sizes of decorating, carving, and stacking pumpkins in the fall. Pick from our pumpkin wall or our U-pick patch!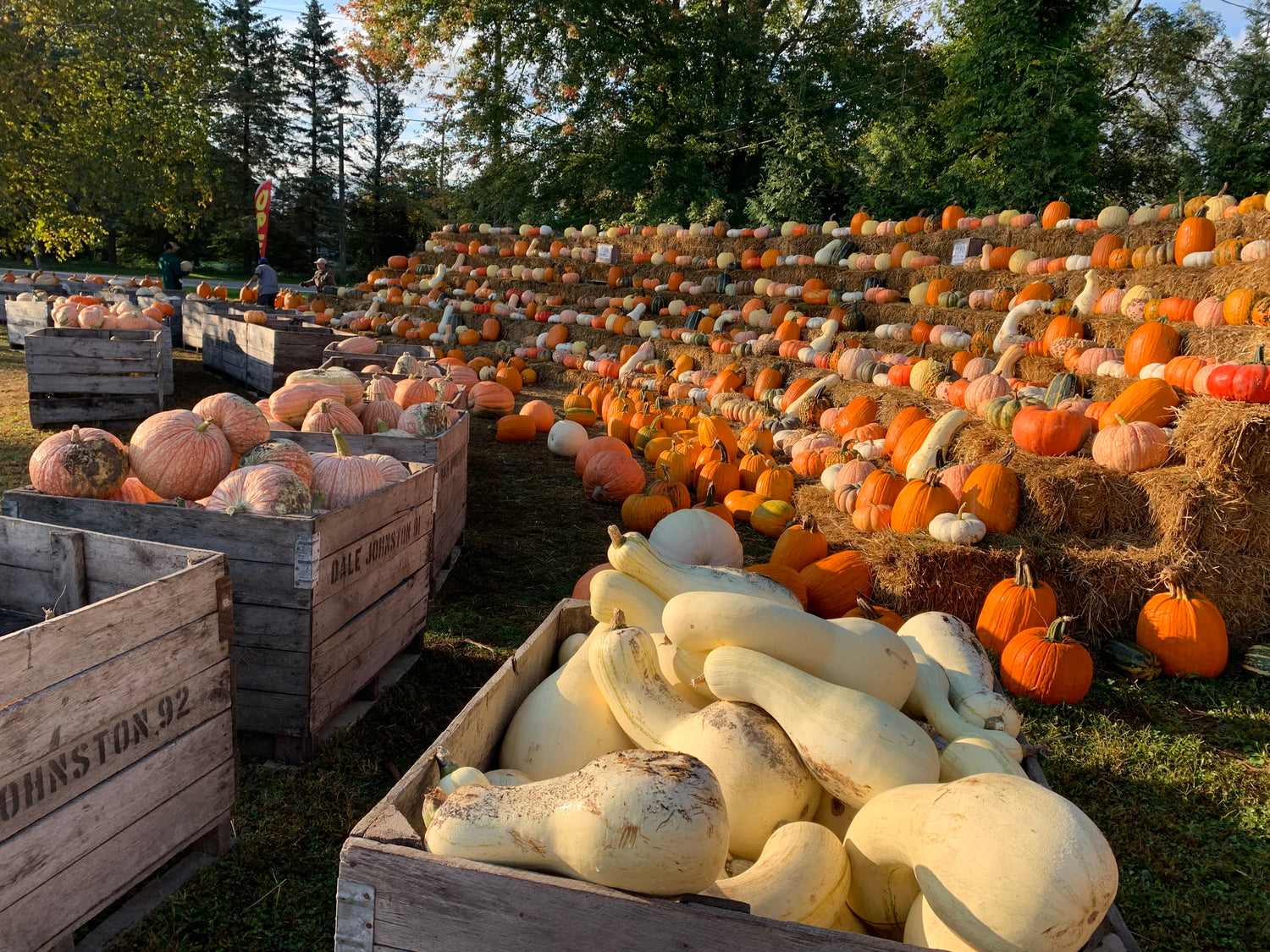 THE GREAT PUMPKIN WALL!
We have become famous for our pumpkin display where you can pick from the pumpkin wall and snap a great photo of your group!
Weddings, proposals and homecoming parties have made us their destination for that must have photo in front of the pumpkin wall. Lots of family pictures and memories have been made here as well.
If you plan to take pictures with your professional photographer, have them purchase a day pass before coming out.
All day professional photographer pass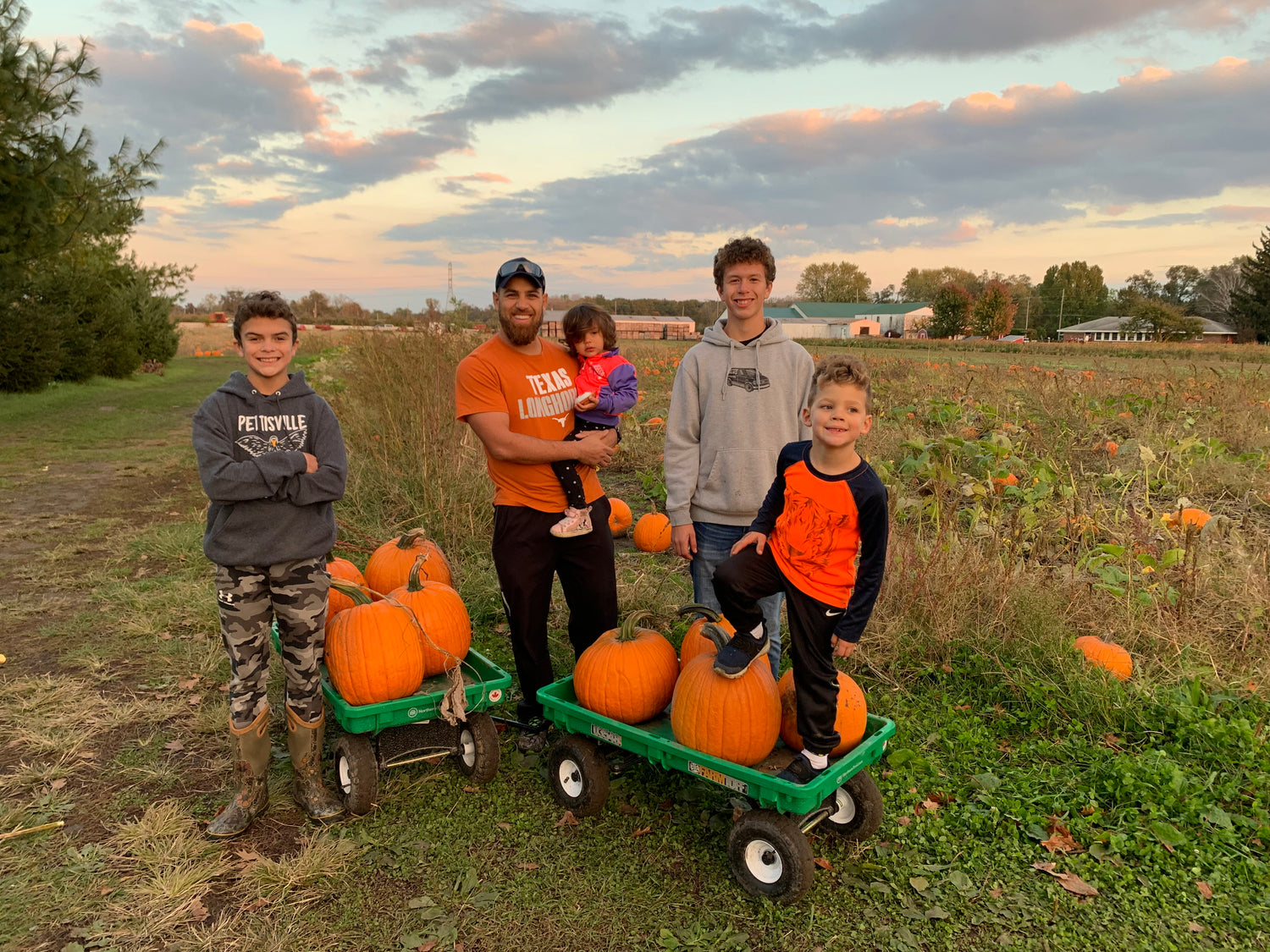 U-pick Pumpkin Patch
Wander our huge u-pick patch to find the perfect pumpkin for everyone in your group! We always have plenty of pumpkins all the way up to October 31st!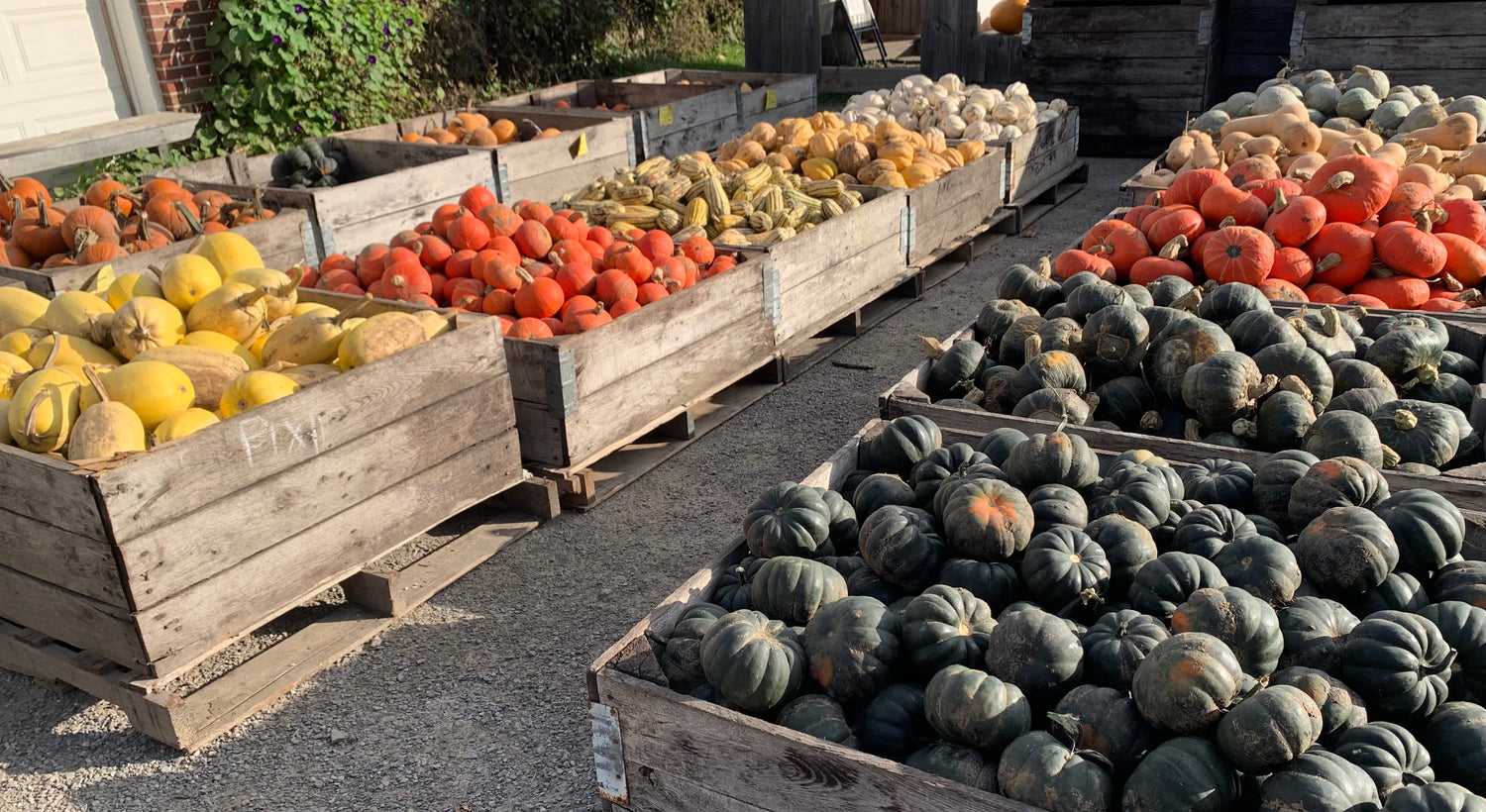 Winter Squash and Pie Pumpkins
We have the common varieties such as acorn, butternut, spaghetti, and delicata squash. In addition we have other unique and heirloom varieties available as well! In total we have about 10 varieties to choose from!
We also grow two varieties of pie pumpkins.