Our Cider
We take pride in our cider, making sure to blend an average of 10 varieties in each press. We are one of the few orchards where you can find

un-pasteurized, cold pressed, no water, and NO preservatives added cider!

Just first quality apples, the way it should be.  This also means our cider is great for home brewers looking to make hard cider as well.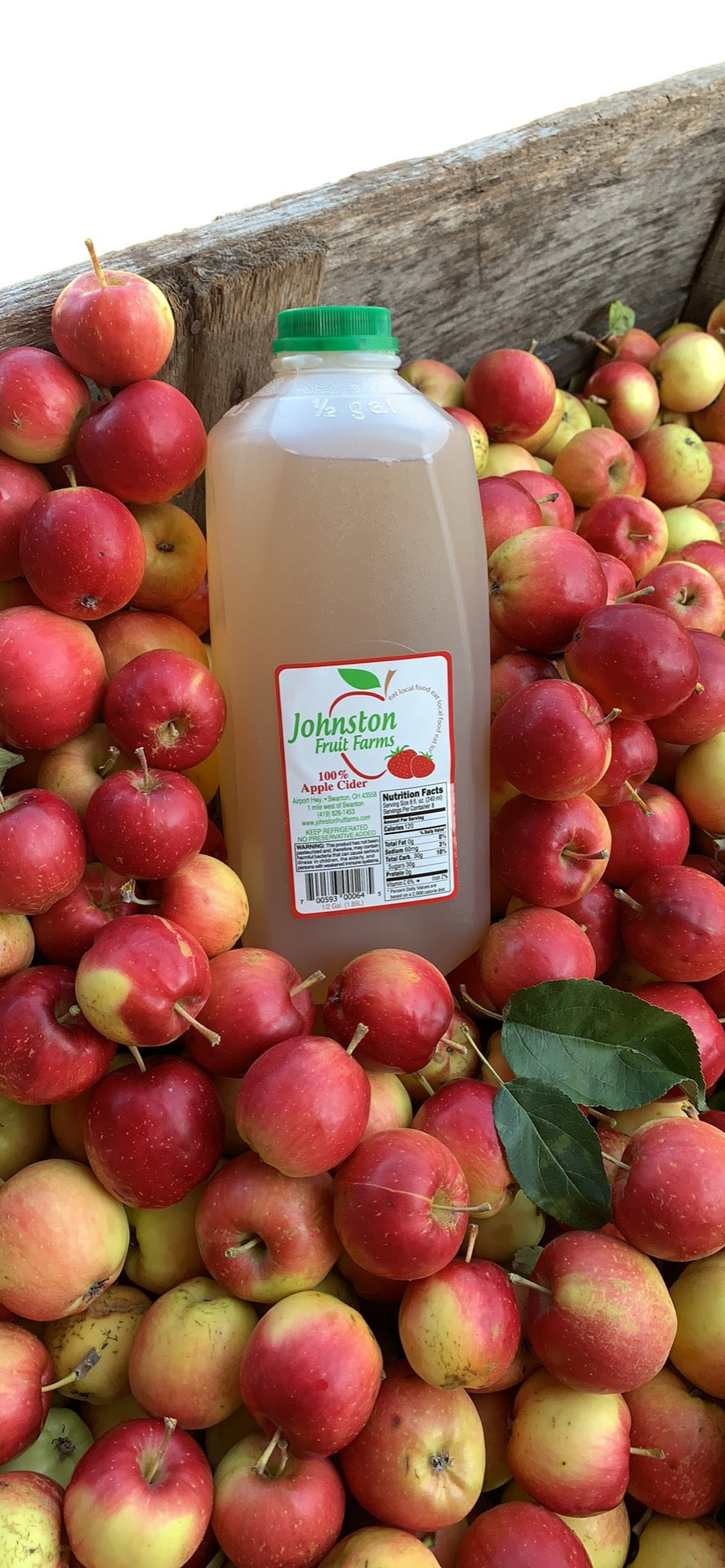 Varietal Ciders
We have 6 varietal ciders we make on site (season dependent) 
Original Blend- A blend of 10 apple varieties on average
Antique Blend-  A blend of our antique apples that date back to the 1600's
Honey Crisp Cider-  100% Honey Crisp apples
Wickson Crab Apple Cider- 100% Wickson apples (an American antique)
Russet Blend-  A blend of our antique russet apples Golden Russet and Roxbury Russet 
Gold Rush Cider-  100% Gold Rush apples
Not sure which one to buy? We offer samples of all ciders upon request!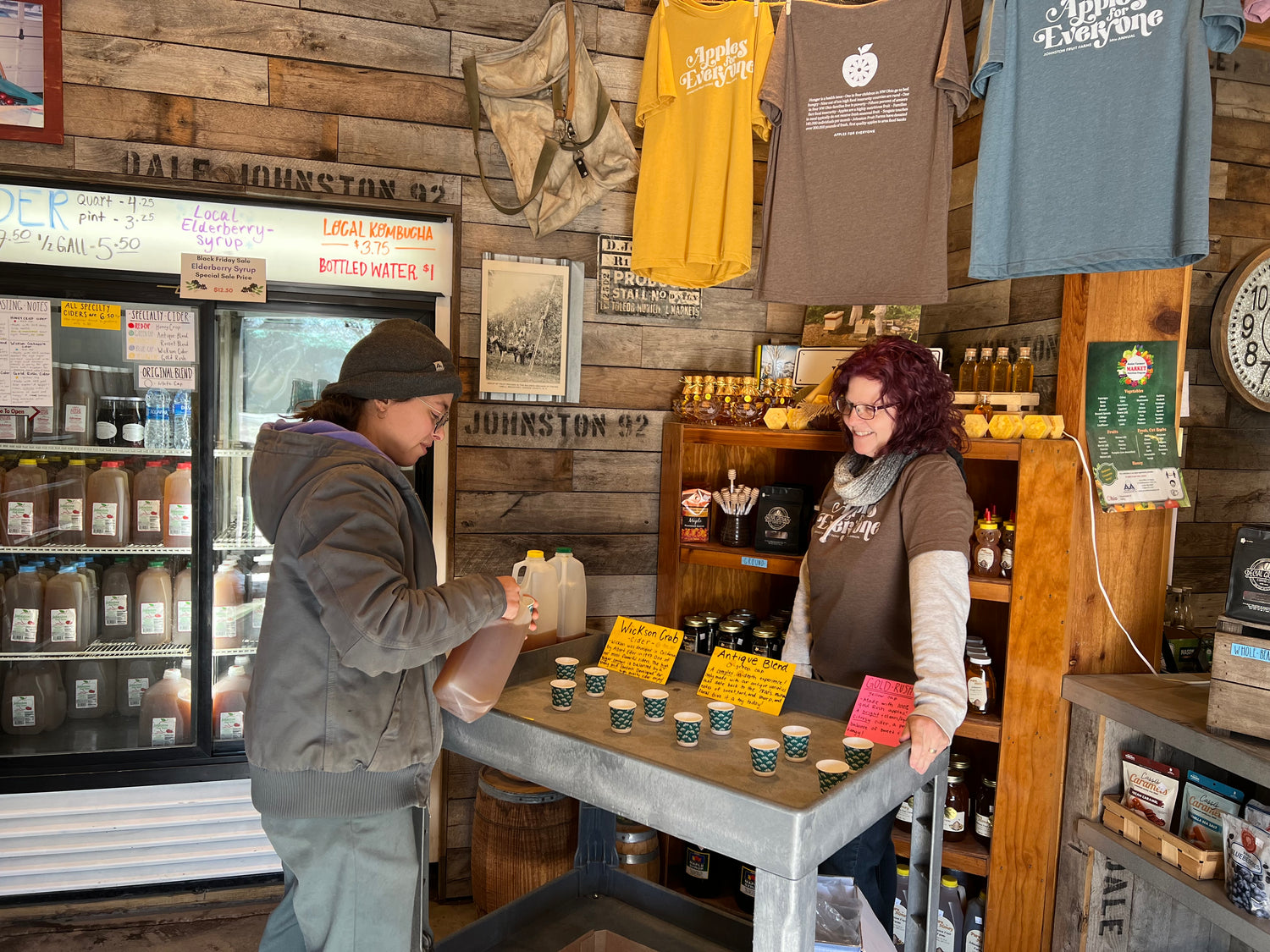 Our Cider Mill
Through our viewing window (located behind picnic tables) See our cider makers at work as they make fresh cider with the original press that Dale Johnston used! You can also sample all of our cider in our salesroom.
See our cider being made!