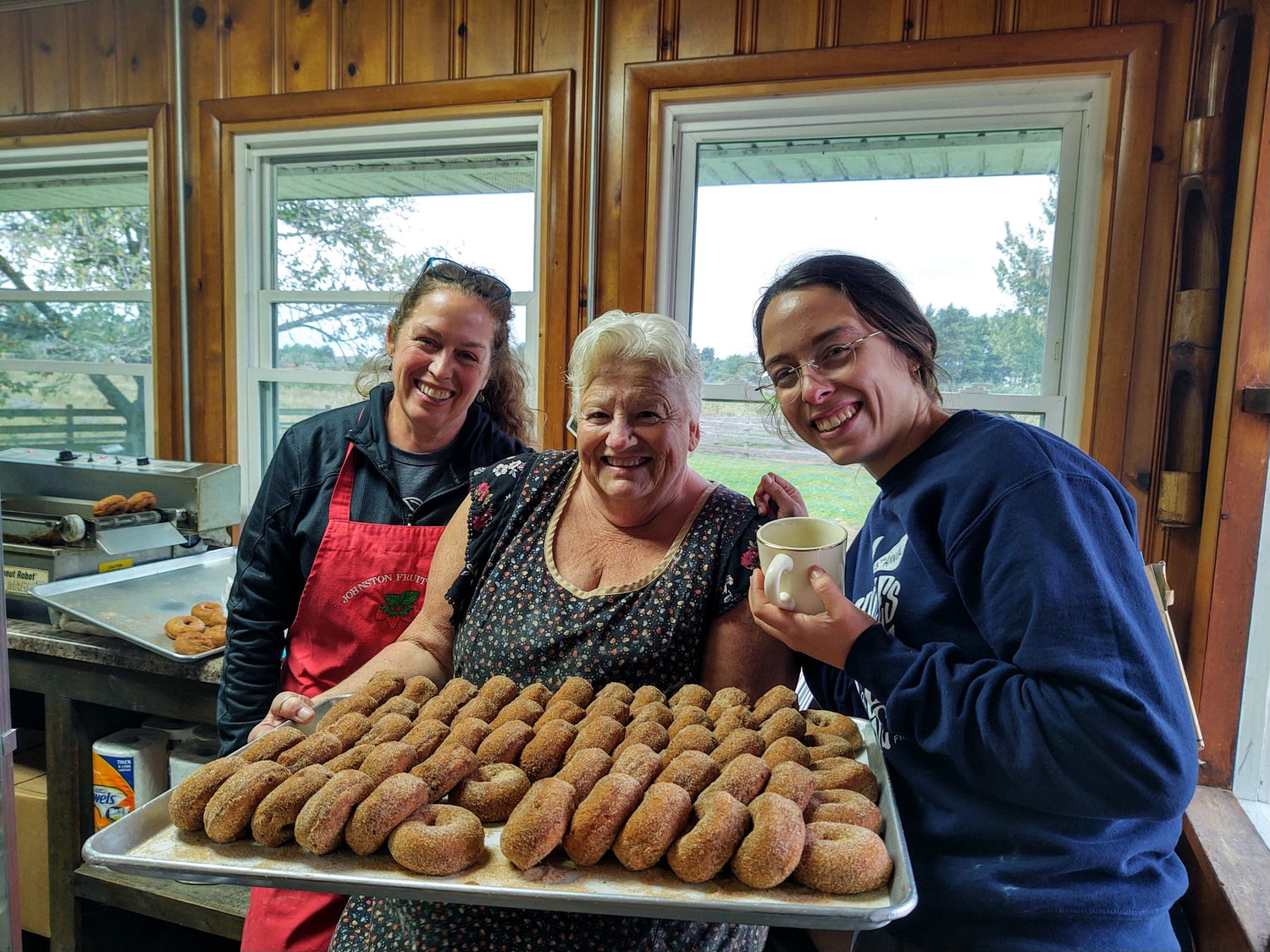 Fresh Donuts
Our cake donuts are made fresh daily right here at our farm!  We have several flavors of donuts that vary each season. 
Please, if you would like to purchase more than a couple dozen it would be helpful to call the day ahead ( 419-826-1453 ). This way, you can get exactly the flavors that you want! 
- Plain donuts/ un-sugared are available upon request   
We start making our fresh donuts when we open the salesroom for strawberry season in July and we will continue to make them until Thanksgiving!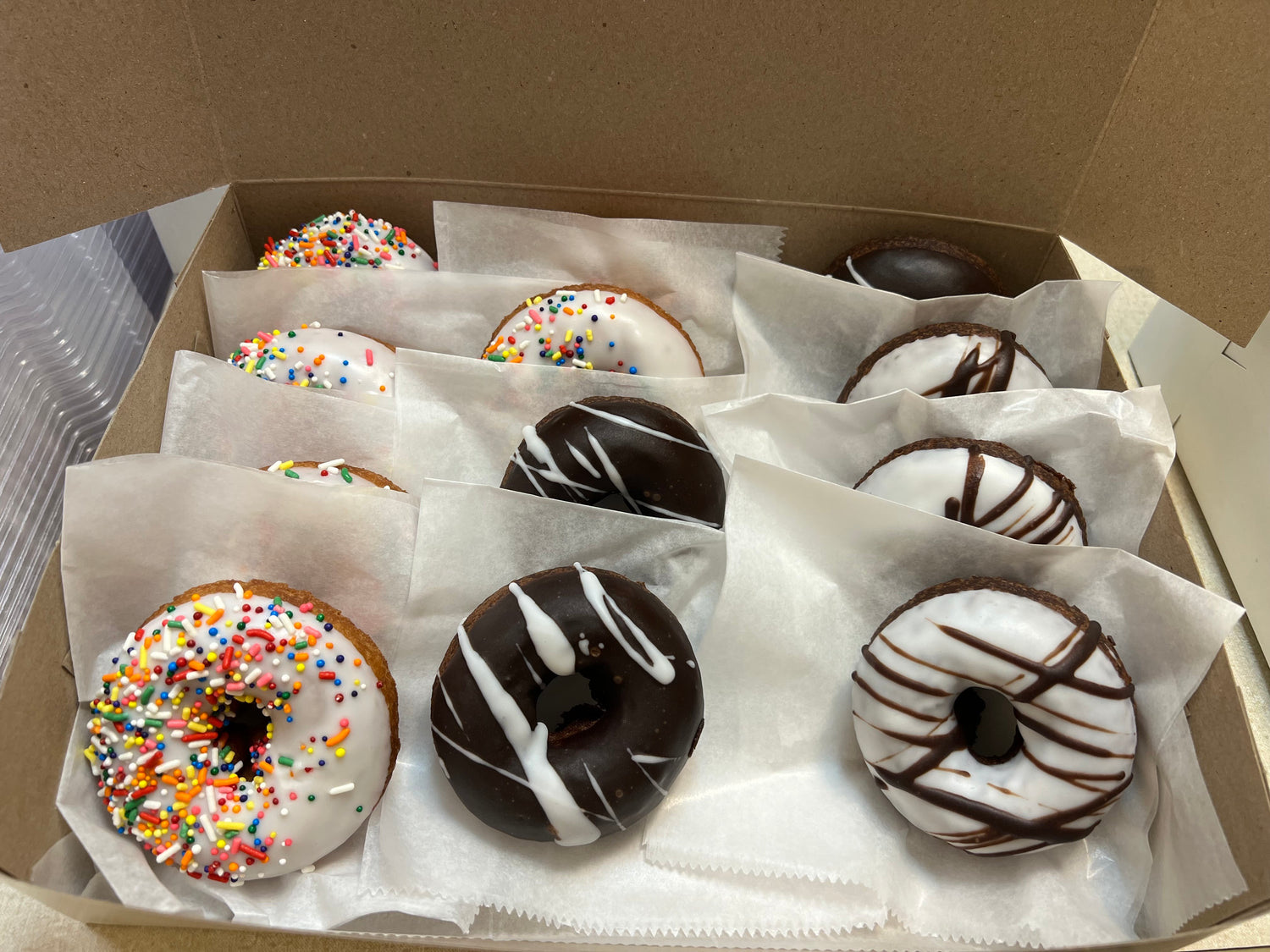 Special order donuts
It doesn't have to be a special occasion to order donuts! Call at least a day ahead for orders more than 2 dozen. Great for office parties, baby or wedding showers, birthday parties or any celebration!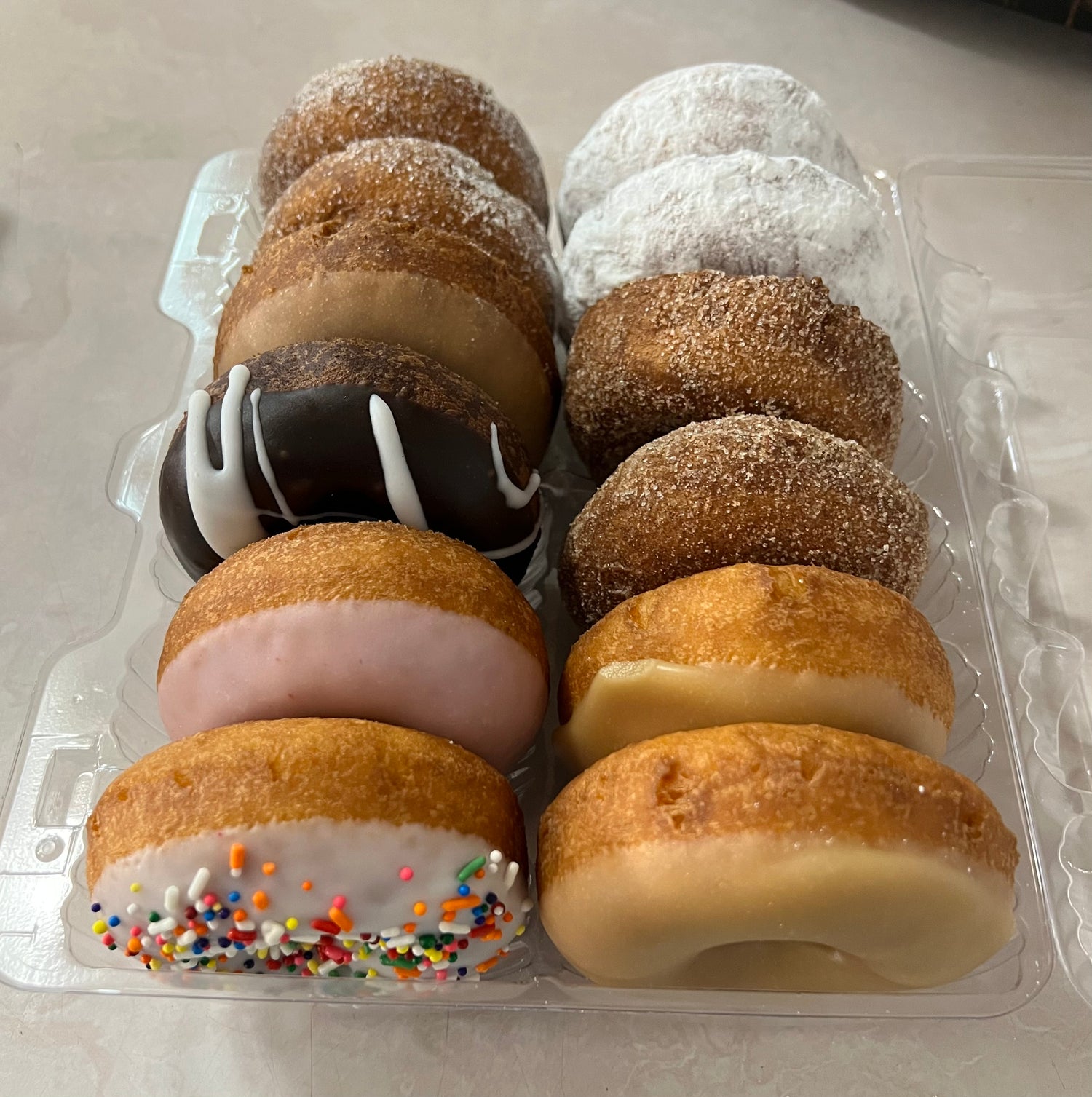 Dozen packs
We make a limited quantity of mixed dozen packs each day! Come in early to get yours or call ahead to order!
Donut Flavors
Apple Pie - apple pieces with pie spices coated with cinnamon sugar
Maple- plain donut with maple frosting
*Pumpkin- pumpkin pie filling with pie spices coated with white sugar
*Best of Fall- pumpkin donut with maple frosting
Powdered- plain donut coated with powdered sugar
Blueberry- real blueberries coated with white sugar
Lemon Blueberry- blueberry donut with lemon frosting
Strawberry-  plain donut with strawberry frosting
Strawberry with Rainbow Sprinkles
Chocolate- plain donut with chocolate frosting drizzled with vanilla frosting
Rainbow Sprinkle- plain donut with vanilla frosting with rainbow sprinkles
*Fall Sprinkles- plain donut with vanilla frosting with fall colored sprinkles  
Plain- cake donut (unfrosted/ un-sugared)
* Fall season only
Since our farm market is not air conditioned, frosted donuts are only made during cooler weather please call for daily availability. 
Allergies
Our donuts are prepared in soy oil, no nuts are used in our bakery.  Our donuts do contain dairy products.